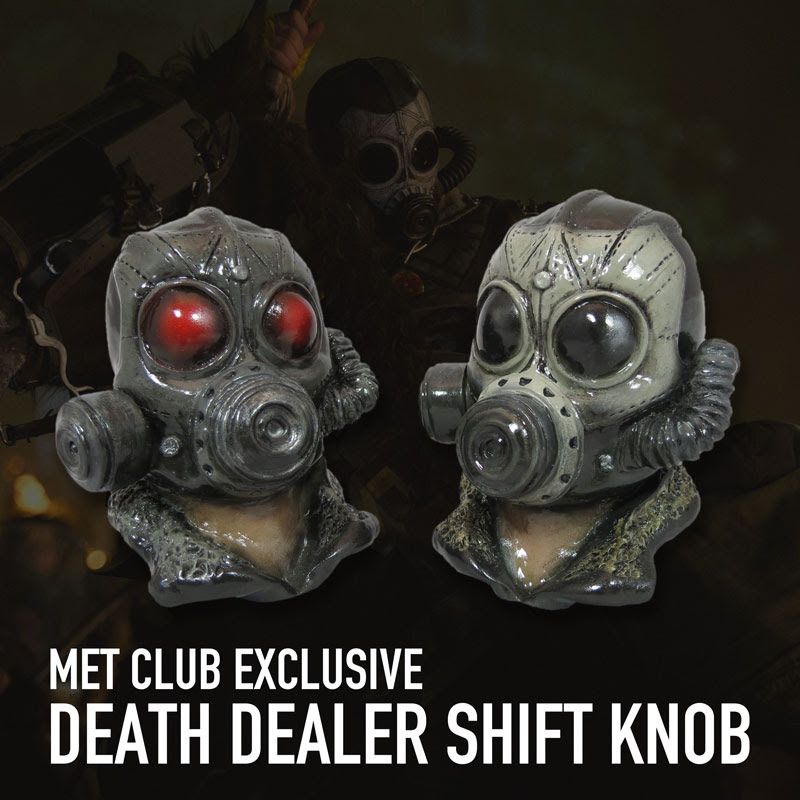 The Metallica Club shift knob series continues with the character of the Death Dealer (also know as "The Rider") from last year's film Metallica Through the Never!

Coming to the Met Store this Thursday, April 17 at 1:00 PM Pacific Time is the second in a series of two Death Dealer shift knobs. The red shift knob (pictured on the left) will be available for $99.99 + shipping and handling.

Each shift knob is cast and hand-painted by artist Tony Squindo and is limited to 60 pieces per color. The shift knob is exclusive to Met Club members only. As a bonus, the first 30 shift knobs of each color will be signed by James Hetfield. You will only be able to purchase one shift knob per member, regardless of color. If you already purchased the black shift knob last month, you will not be able to purchase the red shift knob on Thursday. Good luck!
Known Owners